---
Mermaid Goddess Tiara Style Head Piece.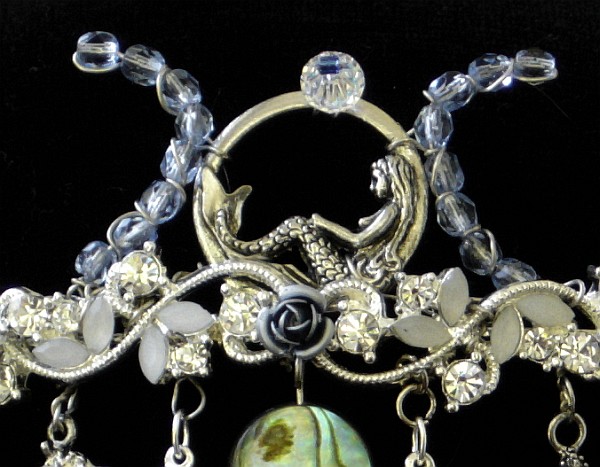 This head piece was created using genuine sapphire gemstones, with Swarowsky crystals, pearlescent opal and other gems. The metal ornaments are mostly sterling silver and pewter with tiny aluminum roses to match.
---
The Mulberry Fairy Diary
---
Embroiled Rune Pouch With Matching Rune Cloth

This set is created using deep purple velvet with a soft red trim. The symbol of the gemini butterfly is embroidered in gold thread. The pouch and cloth are lined with purple satin.

---
Aquamarine Pentacle Headpiece
This headpiece was created using 3 different types of genuine aquamarine beads and an aquamarine swarowsky crystal. It ties in the back with a matching color ribbon which is hidden throughout the length of the twisted chip beads for extra strength.
---
I can create almost any craft, jewelry or tool that you may need. From wands to boxes, from ritual robes to headpieces, necklaces and custom art. For a special gift, I can combine several items and gift wrap or create a gift basked, specially designed for that special person. Please E-mail or call me with your needs. I can ship worldwide.